A little while ago, I did a Google Image search for "religious symbols of the world." On the first row, I got this result:
As I was looking through it, I realized that one of these things was not like the others. While you'd see a lot of those symbols on a bumper sticker like this: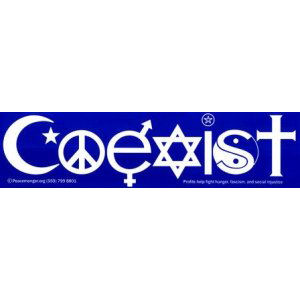 There's only one you'd see on an album cover like this:
That's because whoever made this sheet either thought that Blue Öyster Cult was an actual religion, or has a fantastic and subtle sense of humor. In either case, kudos and thanks for the laugh.